The choice of business model is one of the key factors that determine the future success of every start-up. If the model is not profitable, scalable and sustainable, the business is bound to fail.
The business model should be selected with even greater care if you are planning on launching a marketplace — an online platform where consumers buy products and services from various vendors and providers.
At Live Typing we create custom marketplaces and mobile apps for ecommerce. And we known that creating a tech platform is important but without clear business model technology is powerless.
For each of type marketplace, balance is vital: you have to think through not only the way you're going to profit from your marketplace, but also how you're planning to make it profitable and convenient for users who will buy and sell using your platform.
There are several basic business models you can use to monetize your project.
Transaction fee (commission)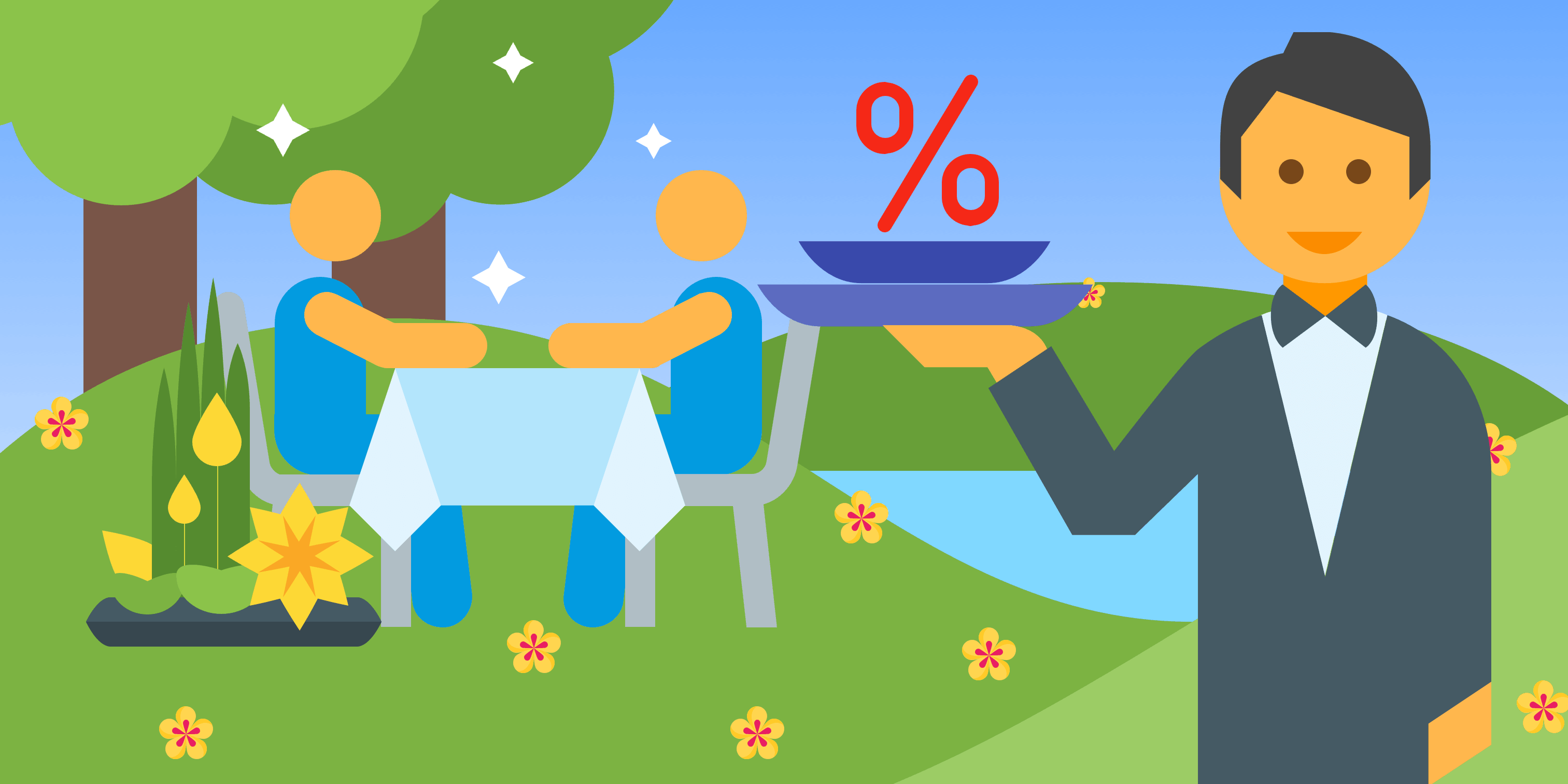 One of the most popular ways of monetizing a marketplace is to introduce a per-transaction fee, or commission. There are three ways this model can function: the fee can be paid by the vendor, by the buyer or by both.
Vendors and providers who list their goods and services on a platform tend to prefer the transaction fee model because they don't have to pay the marketplace until they get their first revenue. The owner also enjoys the benefits of this model because all of the cash flows pass through the platform.
Airbnb, eBay, Fiverr and Uber are all examples of services that charge transaction fees.
For the platform's owner, the primary concern is to create a unique and useful resource, so that both parties won't try to circumvent the platform and carry out their transactions elsewhere. The buyers should be attracted not only by product variety and quality, but also by transaction security. Vendors, for their part, expect the marketplace to bring them a large and stable customer traffic.
Despite its popularity, there are cases in which this model is far from optimal. It is better to avoid transaction commissions if:
The platform deals with particularly expensive products and services like real estate or cars (e.g., Cars.com);
There are numerous similar offers on the market, so it makes little sense for the buyer and the vendor to pay you transaction fees. This applies to free ad sites like Citynews.com;
Billing is difficult to handle. For instance, the customer books a hotel room using Booking, but pays for it at the reception desk and not online. In cases like these it's tricky to automate the fee payment process;
The subject matter of the marketplace does not allow for any monetary relations. This category includes job hunting websites, dating services or free product and service exchange resources. Such marketplaces are better managed by charging fees for placing application forms or listing.
Membership fee (subscription)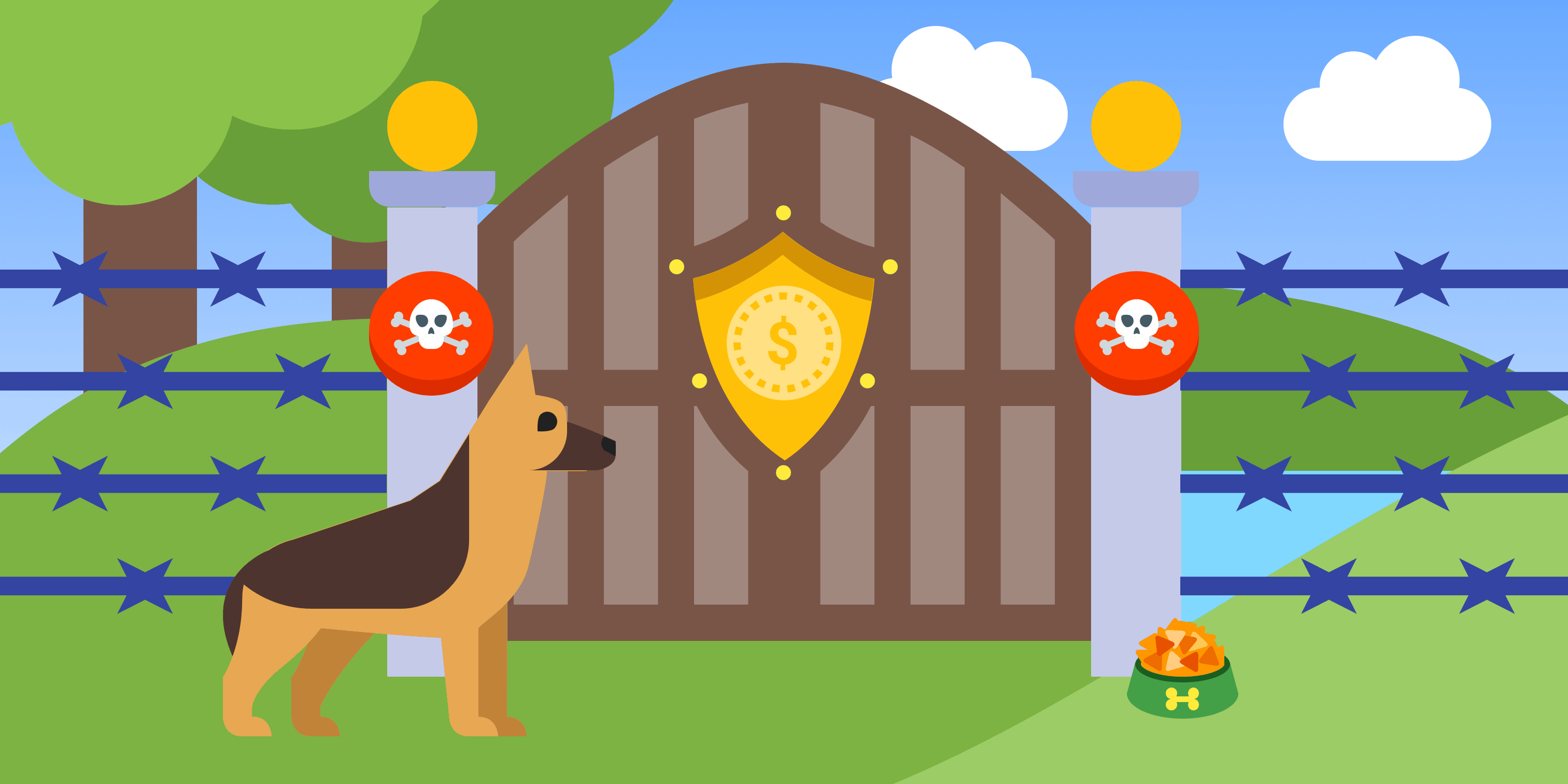 In this model, a portion or the entirety of the marketplace's users are regularly charged a sum of money for access to the marketplace and the opportunity to find new customers or suppliers.
Unlike transaction fees, this option is better suited for those who sell expensive products or services. Subscription is more convenient for users who plan on constantly using the services of one specific marketplace.
Typical examples of C2C projects that function using the membership fee model are dating sites (OkCupid, Match) and home exchange services (Love Home Swap, Home Exchange).
Projects like these aid their users by analyzing all of their preferences and finding perfect matches. Whether it's a significant other with similar interests or the house of your dreams in a conveniently located area, the idea behind subscription is that the offer itself is exceptional.
As for B2C, this model is customary among job hunting services. For instance, you have to pay to access all the additional tools for finding employees or employers on LinkedIn and StackOverflow Careers. Another example would be the Studiotime project, which works similarly to Airbnb and helps with renting audio recording studios. As a rule, B2C platforms are free for customers, while vendors must subscribe.
Sometimes B2C projects use the membership fee model during their launch and then, after implementing a billing system, switch to the transaction fee model. This is how the creators of Venuu did it. Venuu is a service for finding venues for events and parties. The owners of this marketplace started by charging membership fees even before the launch and made their first profits in advance.
The problem with this model is that it might get caught in a vicious circle when the vendors won't pay for being hosted on a marketplace without visitors, while customers won't visit a marketplace that has few providers. One of the ways to bypass this is to offer large discounts for the first users or to refrain from charging fees altogether during the launch period and introduce fees later, when a significant vendor base is established.
Listing fee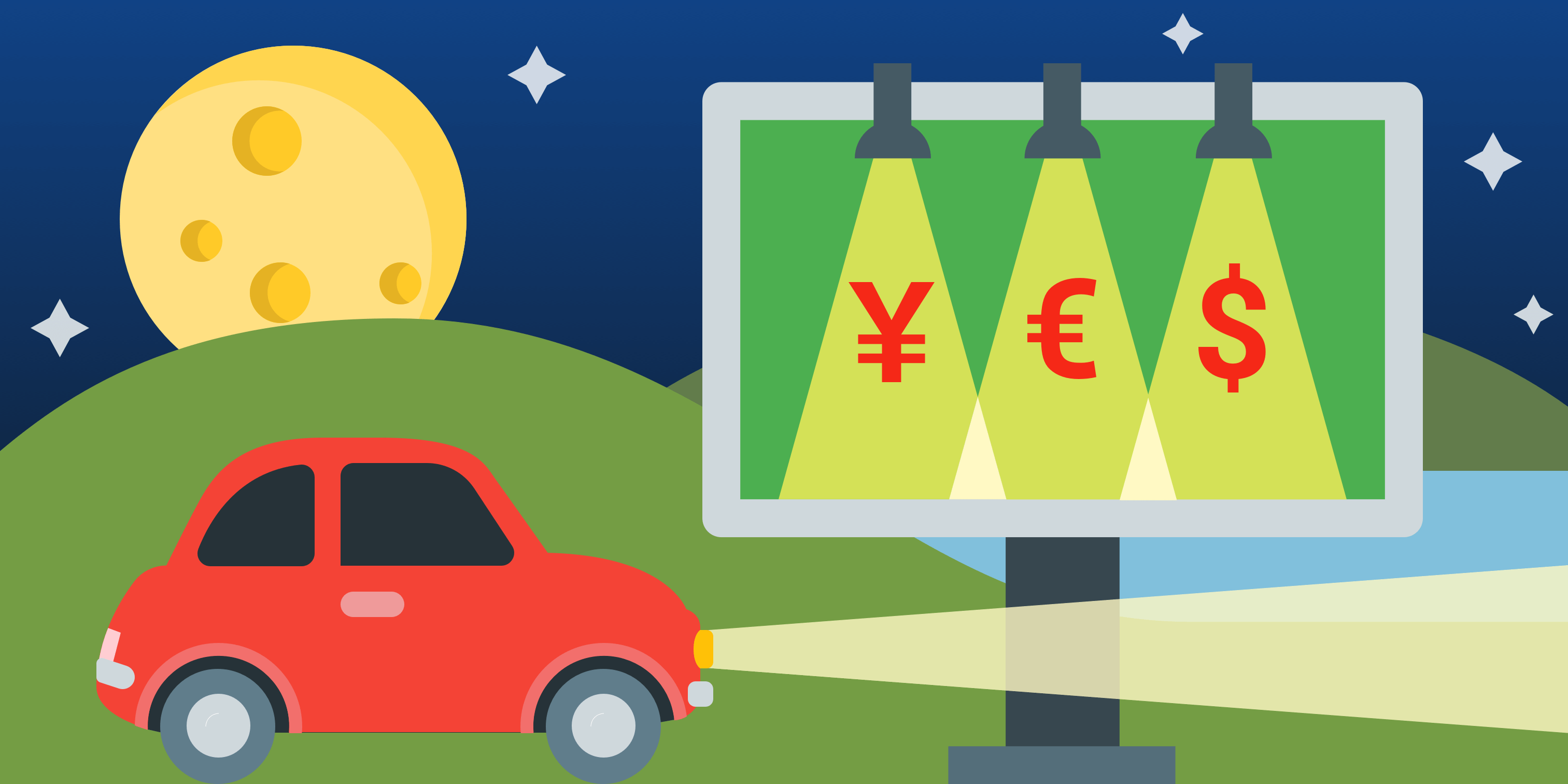 Marketplaces that aggregate a large amount of listings often operate under a payment-per-listing model. Technically, this model is similar to paid advertisement. This option works well when the vendor is ready to pay for access to a wide audience and when the platform can guarantee broad coverage.
The American Craigslist website, in business since 1995, is one such marketplace. This online billboard is separated into different categories. Some of these categories provide free listing, while others — particularly, job hunting or home rent related — require a fee.
Yet another good example is the IT-related job hunting service called Techfetch.com. The platform provides the employers with seven trial days, and then it offers one of the paid annual packages.
Listing fee based model can function well in the B2B segment too. This model was adopted by a marketplace called Mascus, one of the world's leading platforms for buying and selling equipment for construction, agriculture and other specialized uses. In this case, vendors are not interested in subscriptions and long-term relationships with the platform because the volume of sales is low — generally, its users only buy or sell a few units of equipment and then leave. Consequently, a listing fee is a more attractive model for Mascus than, for instance, a membership fee.
The listing fee model can be used in conjunction with other business models, the way the Etsy marketplace does it. Along with popular items that are successfully sold every day, there is a wide range of products that have never caught the buyer's eye. If the platform charged only a sales fee, it wouldn't be able to profit from a large base of transactors. However, as it also has listing fees, the platform can earn money from slow-selling items or even from products that might never be sold at all.
The main issue with this business model is that a listing fee does not guarantee that a deal will be made; as a result, the fee for the listing service can't go too high. Consequently, to obtain a stable income, the platform requires a large pool of vendors that will put up more and more listings. For this to happen, the platform must prove to its customers that being listed on it is actually valuable.
Lead fee
Payment for connecting the contractor and the performer, or lead generation, is a popular business model often used by platforms where users leave their requests and wait for offers from specialists. In this model, the marketplace charges fees for leading the performer to a potential customer interested in their services. This does not always guarantee a successful deal. However, in comparison to listing fees, the chance of a positive outcome is significantly higher.
One of the platforms that proves the efficiency of this model is Thumbtack. One of the oldest markeplaces, Thumbtack helps local specialists who provide all kinds of services, ranging from house cleaners to belly dancing teachers, to sell their skills to those who might buy them. It was estimated that, on average, service providers would pay the platform $500 for each lead. In 2017, customer and performer selection was automated with the help of the Instant Match system.
In general, the lead fee business model is more common in B2B and B2C, where each customer is especially valuable. In the C2C segment this business model is usually not a solid choice.
Sometimes there is a mix between transactional fee and a lead fee. For example in e-Commerce system for international summer camps there is a 2 step fee:
1 — paid by the customer when a camp booked
2 — withdraw from the full cost of educational program, when money transferred to school
Lead fees allow service providers to plan for long-term relationships: satisfied customers are likely to come back again. Incidentally, this is very dangerous for the marketplace, because after the first deal is successfully struck, the customer and the provider might choose to contact each other on their own, ignoring the platform. To prevent this, the platform has to implement additional customer retention techniques.
Exclusive services (Freemium)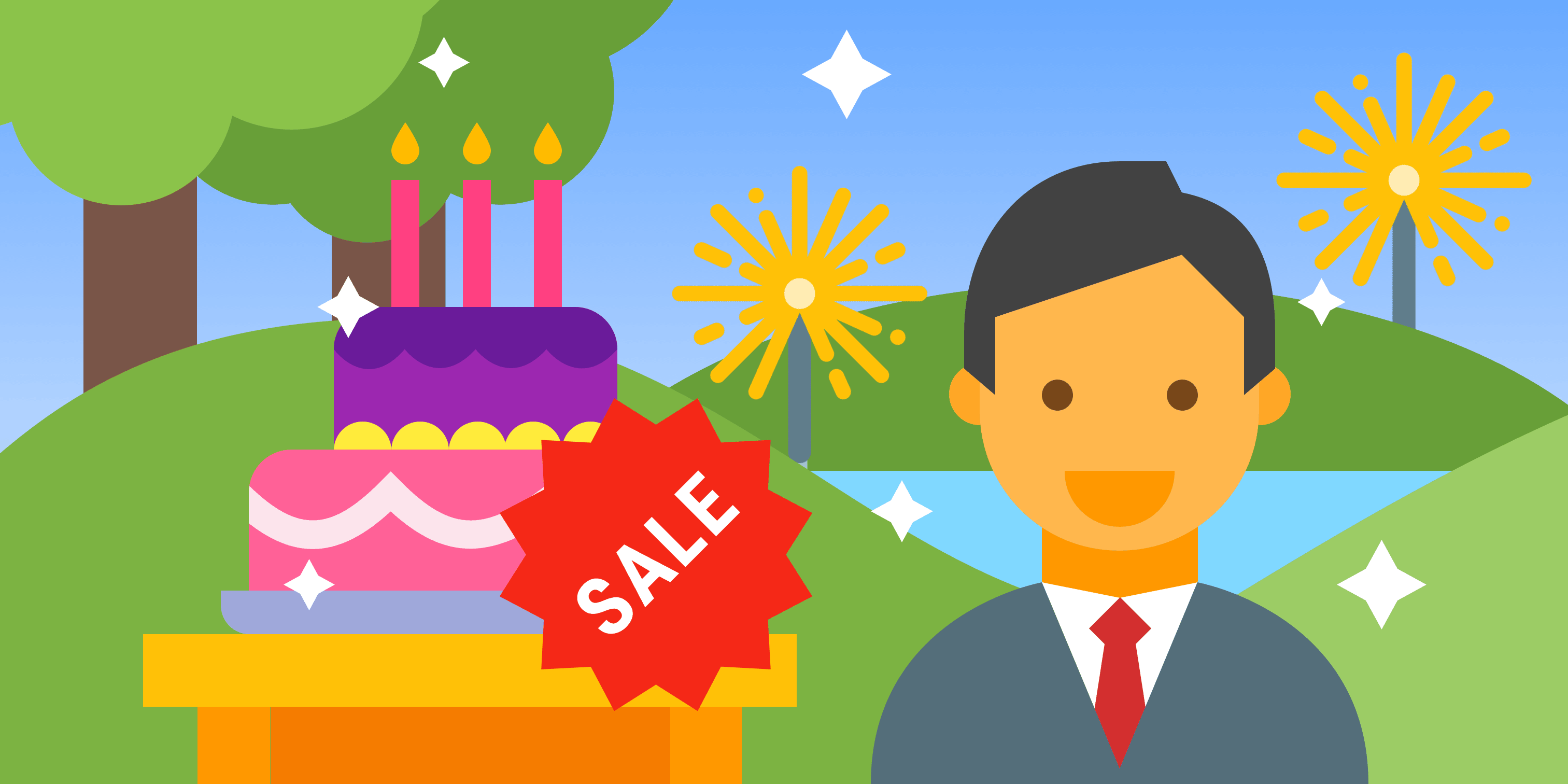 The principle behind this business model is that the basic offer is free for all users, while extended features require payment.
Freemium differs from trial version, in which the user gains full access to all features, but for a limited time. The freemium model allows the users to enjoy the basic features of the platform for an unlimited time. Paid features are a buffer of sorts, which the customer might use for more convenience and security.
The C2C Dutch service Peerby is a good example of this model. On Peerby, users can lend each other items that they seldom or never use: tools, appliances, gardening implements and so on. To monetize the platform, Peerby started offering its customers paid services: insurance (against item damage and loss) and delivery (to save users time on getting the item from the owner themselves).
The advantage of the freemium model is that it's much easier to attract users to a free marketplace. Moreover, customers are much more likely to pay for exclusive services if they can enjoy the basic offer first.
Still, persuading your customers to pay for the extended offer requires features that are actually useful. If only 1% of all users are interested in the premium offer and others continue to use the platform for free, the model not viable. Creating an offer that is really valuable is not always an easy task, and, as a result, marketplaces often prefer to use freemium only as a secondary source of income.
Featuring listings and offers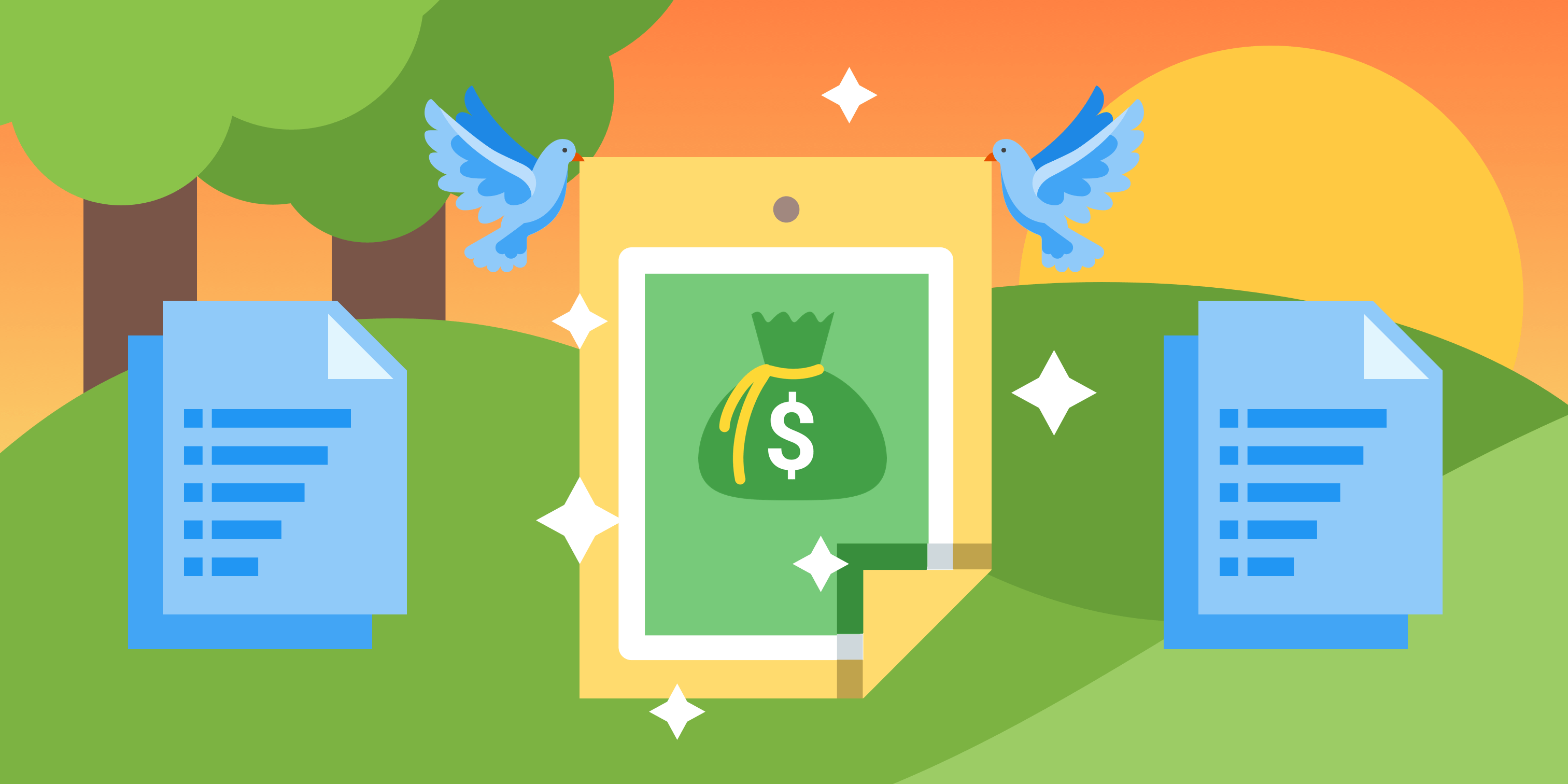 Featuring is a way for providers to buy a more prominent listing for their product or service. This model is close to advertisement, but in this case it is common for the platform to provide basic listing for free, while also offering the vendors to pay for their listing to get more visibility: for instance, by putting it on the main page or in the top position in its respective category.
When picking this business model, keep in mind that users more often than not dislike advertisement, which is why featuring is more effective in niche projects where vendors place listings and offers that are relevant to the interests of the platform and its audience.
A good example would be the Finnish Häätori platform, on which the users can freely add listings to sell used wedding dresses. The service was successfully monetized with the help of stores, photographers, wedding planners and other wedding-related vendors and service providers who buy listings on the website. As this advertisement is relevant for the website's users, it does not cause the usual annoyance associated with ads.
C2C platforms are best suited for monetizing via this model. Keep in mind that for advertisement to be well-targeted and profitable you still require broad coverage. Featuring is most often employed by listing aggregators: the aforementioned Citynews.com charges $3 per listing. In B2C and B2B this model is used less frequently.
Marketplaces commonly use featuring alongside other business models. For example, Etsy primarily profits from transaction fees, but also sells featured places for new listings and ads.
Summary
When choosing the right business model, it is necessary to account for a lot of factors, ranging from the area of your future marketplace and the problem it solves for the customers to the average price of the listed products and services.
At first, the main difficulty lies in balancing between vendors and buyers. Focus on attracting and retaining the party that would later allow you to profit the most. Calculating your unit economics — profits (or losses) per user — is essential as well: subtract the cost of attracting one customer and carrying out their order from the average revenue brought by this customer. The result might help you see whether the selected business model is financially viable or not.
Regrettably, there is no one-size-fits-all option that would be equally effective for all marketplaces. Transaction fee is considered to be the most profitable and scalable business model, as the platform's owner earns a percentage from each deal made on their website, but even this model is not always functional. Freemium model is great for attracting a large audience in a short span of time, which is essential in the early days of your service, but isn't guaranteed to earn you any money.
A more rational approach might be to choose one business model as your primary means of monetization at the start and, as your project expands, try to mix it with other methods to find the combination that would be perfect for your specific marketplace.